10 Day Thailand City, Jungle and Beach Escape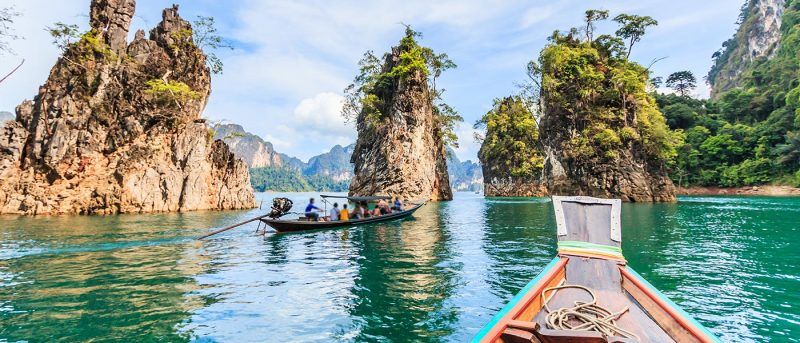 10 Day Thailand City, Jungle and Beach Escape
Package Details:
Experience the unique and fascinating country of Thailand starting with their capital Bangkok, the jungles & temples of Chiang Mai and then the island parades of Phuket. History and culture is woven throughout this breathtaking city and the world class cuisine will have you planning your next trip back!
One of the highlights of the vacation will be cruising
...
Culinary and Cooking
Gardens, Foliage, and Nature
Safari, Animals, and Wildlife
Sun and Sand

Pacific travel runs in our blood.
We understand that no two travelers are alike so we offer endless travel choices for first-time visitors and unique, "off-the-beaten-path" itineraries for repeat guests. Our Travel Advisor clients have helped us become the best in the business for customized travel to Australia, New Zealand, the South Pacific Islands and Asia. We have the technology, scale and resources to offer the most competitive prices and unparalleled customer experience.
...