Papeete Sampler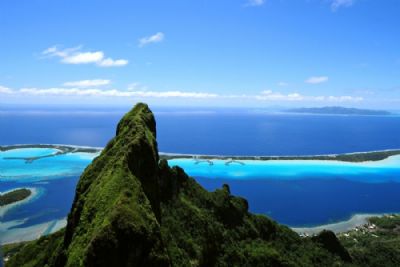 Papeete Sampler
Mingle with the friendly locals of this laid back sanctuary with Papeete Sampler. Immerse yourself in the French Polynesian capital of Papeete. Tour the island visiting the central market, Arahoho Blowhole and the Vaipahi Gardens. Pleasure your taste buds in the town center with local food trucks offering a variety of fresh dishes. Unravel the true beauty of the South Pacific with the tropical sights, sounds and atmosphere of this incredible island.
Your
...
Educational and Learning
Family Vacations
Luxury
Romance and Honeymoons
Spa and Fitness Trips
Sun and Sand

Customizing the travel experience, Swain Destinations is the leading U.S. provider of completely personalized exotic vacation experiences. Since 1987, Co-Founders Ian and Linda Swain, and their dedicated team of destination experts have offered American travelers the opportunity to design distinctive trips to intriguing international locales, including Australia, New Zealand, the South Pacific, Asia, India, and Africa. From adventure-packed trips to leisurely getaways, Swain Destinations curates
...